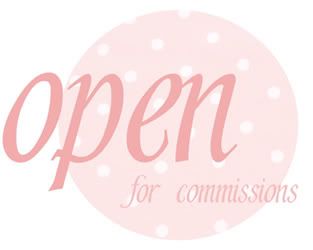 Info

Any commissions are for personal, non-commercial, non-profit use only. You can commission me for any of the following types of art: celeb portraits (fan-art), or personal portraits (you provide the references).

Commission are digital illustrations, and you will be receiving a hi-res digital copy of the finished piece. If you want an actual physical print you will have to request that, as it will cost a little extra to be printed/shipped.


Process

1. Send me an email (jencoughlinart@gmail.com) with a reference photo. Remember to tell me the type of commission, and details about what you would like to see in your piece. (You can also give me complete artistic freedom.)

2. Once we've established what you want as a commission I will give you a price based on what you want and we will discuss payment. I prefer to be paid via PayPal, but if that is impossible for you we will discuss another option. Remember you will only receive a hi-res, un-watermarked copy of the commission once I've been paid!

3. If you decide to terminate the commission for any reason, you must pay me a fee for any work I have done up until the point of termination. Please make sure you are prepared to be fully committed to the commission and process when you make your request.


Examples

Basic Black & White: $25+ CAD

A black & white drawing, minimal detail. Optional: background, bits of colour, text, etc.






Black & White: $40+ CAD

A black & white drawing with full detail/shading with other elements incorporated, background, text, and bits of colour.






Full Colour: $55+ CAD

A completely full coloured piece with other elements incorporated, background, text, etc.






Addition Information

Price is affected by the amount of detail/colour, the addition of more persons/figures, and the complexity of a piece.

Every digital file will be in high resolution, which can be potentially printed in poster size (or whatever you wish to do with it!).


If you have any questions please feel free to send me a message via tumblr ask, or by email (jencoughlinart@gmail.com)